Our CLIENTS come first. We are DEDICATED to our customers.
Our foremost standard of conduct is INTEGRITY.
Individually and collectively striving to achieve EXCELLENCE in everything we do.

SALES
If you are looking to sell a property we can offer our extensive knowledge of the market to assist you throughout the process.

LEASING
Our experience includes working with owners of rental properties and those looking to lease a commercial property. We can help you locate and secure a location that best suits your business.

PROPERTY MANAGEMENT
Owning and managing property has both its rewards and its challenges. Let us help take the headache out of property management.
"Richard Rand has represented Rabobank as our listing agent and selling agent for several years. Richard always conducts himself in the up most professional manner. He is honest, frank and very knowledgeable in real estate. He has all property types for the bank: multifamily, office, industrial, land, retail and residential when needed. I have truly enjoyed working with him and look forward to continue working with him."
Ray Sereni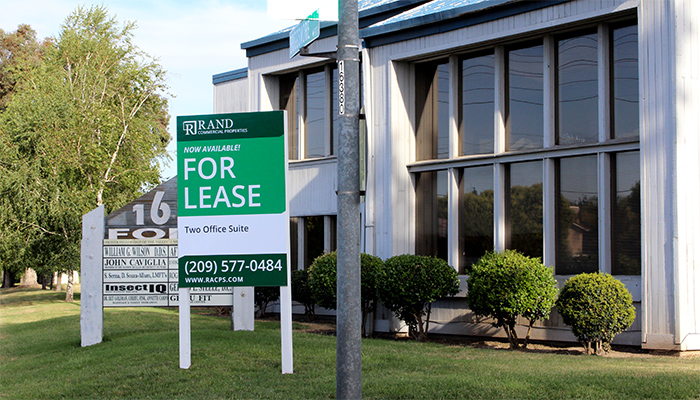 We assist clients in every stage of the real estate process, representing them in the buying, selling, financing, leasing, managing and valuing of asset.
In addition, we provide strategic planning and research, portfolio analysis, site selection and space location, among many other advisory services.
We offer integrated brokerage/transaction services designed specifically to fit landlord needs. Our understanding of the dynamics of the local real estate market enables owners to create maximum value for their asset or portfolio of assets. Services include valuation, strategic planning, marketing and property positioning, property management, project management, and construction supervision.
We offer a flexible, comprehensive, and strategic service that combines leasing, property management, project management, valuation, financial analysis, and market analysis through a single point of contact. This program is by design flexible, allowing it to be tailored specifically for each client in order to strategically manage and lease buildings.
We are the firm of choice.
It's simple – our extraordinarily talented and dedicated team deliver results for owners, occupiers and investors.